Complete control of your data for Industry 4.0
Build Single Source of Truth (SSoT) for your industrial data with MaestroHub
Self-diagnosed, scalable and secure data governance platform
Decision making requires clean data
MaestroHub creates a smart data layer as unified namespace through connecting IT and OT data to gain insights. Achieve current state of the business and find productivity opportunities with always clean data.
Hub for all data flows, connect with a few clicks
Integration effort decreases from weeks to minutes with smart data layer
Data health insights, always clean data
Data cleaning and preparation
vanishes with real-time automated contextualization
Drag & Drop, no code technology
Code when you need it, No-Code when you don't. Turn every employee to citizen analysts.
Data is the Most Valuable Commodity
MaestroHub empowers process owners to make decision based on a 360-degree view on current state of the business without needing dedicated data analysts.
01
Connect
No data should be left behind
Connect data sources with 30+ industrial protocols
Create inputs or outputs with a few clicks
Validate data instantaneously
02
Compose
Create your data fabric
Define data types
Link inputs with drag & drop
Ensure data quality
Real-time data preparation before sharing with any application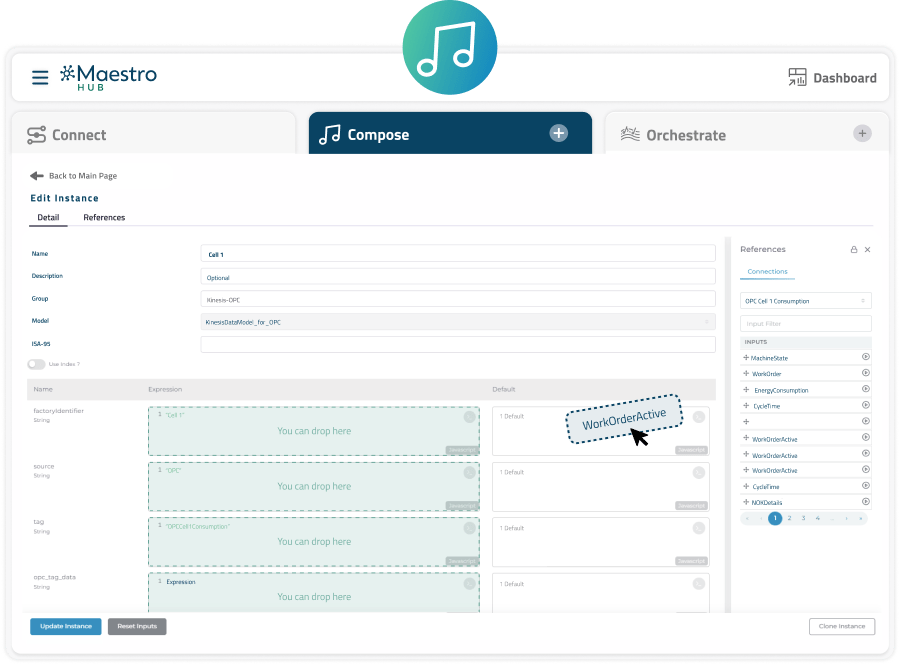 03
Orchestrate
Transfer when you want
Manage your data flows
Create rules
Govern data flows
Sharing information to multiple end points
Drag & Drop also support JavaScript expression
Visualize data sources and flows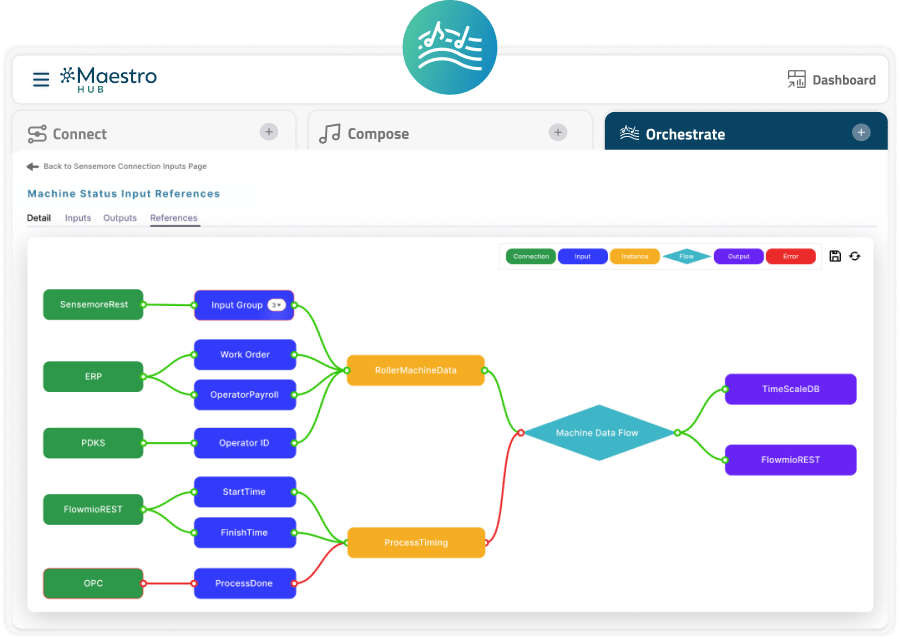 Data Ontology & Data Health Insights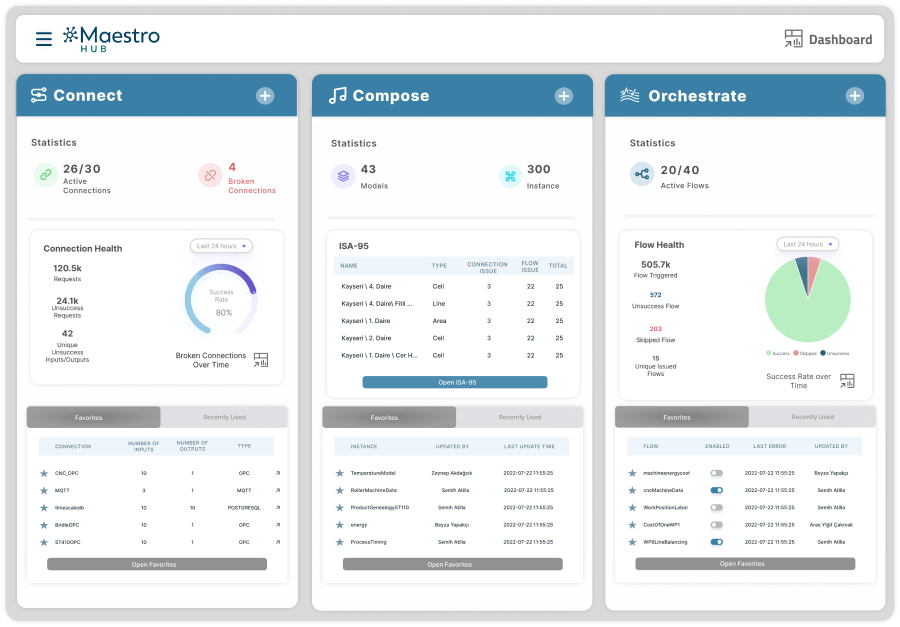 Insights
✓ Aware of your data sources and flows
✓ Live diagnostics of data flows and connections
✓ Infrastructure tracking dashboard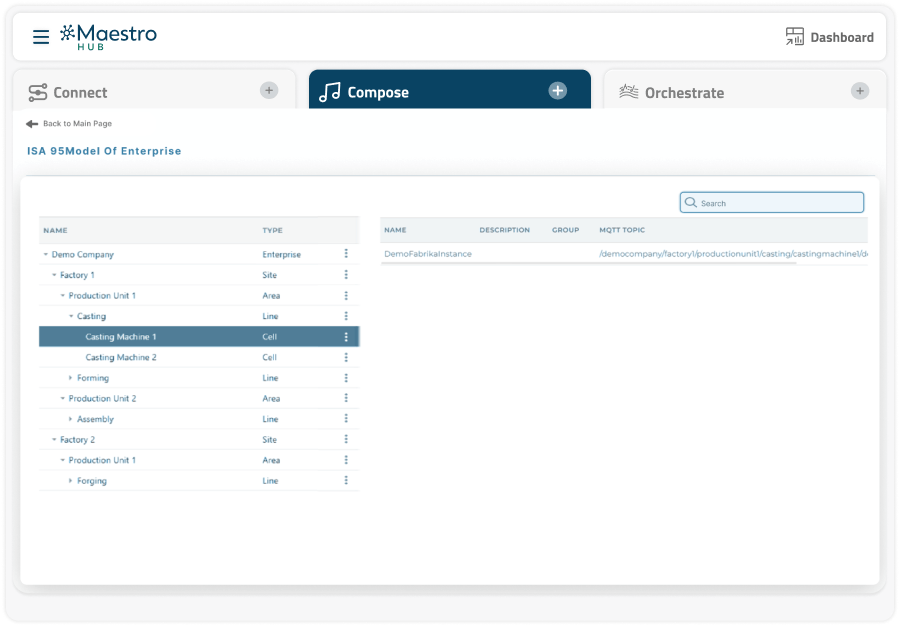 ISA-95
✓ Hierarchal Model
✓ Information models
✓ Data flow model
✓ Identify and re-use present data
✓ Flexible to make changes
Built for IT/OT Convergence
Architect your digital strategy based on technology.
On-prem, Cloud or Hybrid, MaestroHub tech stack supports all.
Open Architecture
Integrates with every vendor, no proprietary technology
No-code
All modules work as drag&drop Code with JavaScript if you need
Scalable
Parallel computing
Server requirements increase horizontally
Easy to Maintain
Updates easily managed with Kubernetes, highest uptime due to parallel servers
Lightweight
Minimum payload with MQTT
OT Network traffic friendly
Edge-Driven
The intelligence pushes the payload support 50ms data transfer
Report by Exception
Send data when it changes
Monitor all connections in real-time
Flexible
Include new data to models in seconds, send to multiple targets simultaneously